Tarapith is a temple town in Birbhum. It is a major Hindu pilgrimage centre and several thousand devotees visit the temple every day.
Tarapith is at a distance of 264 km from Kolkata, 96 km from Santiniketan, 116 km from Durgapur, 150 km from Deoghar and 205 km from Mayapur.
If you want to make a travel to this place you can choose any of the following options:
By Air: The nearest airport is at Kolkata, at a distance of 225 km from Tarapith. One can avail taxi services from airport to Tarapith. From Kolkata Delhi, Mumbai and other major airports are easily accessible.
By Bus: The state owned buses connect Tarapith with to Esplanade/Dharamtalla bus stand of Kolkata or with the neighboring cities.
By Train: The nearest railway station is Rampurhat, at a distance of about 9 km from Tarpith. Taxi services from railway station to Tatapith are available. Rampurhat is linked with Howrah and Sealdah.
The surrounding area of Tarapith has some magnificent places which are worth visiting. Some of which are:
Birchandrapur Temple
Birchandrapur - Birchandrapur, 10 k.m. away from the Tarapith, is famous for the birth place of Nityananda Swami, co founder of Baisnav religion with Shri Chityanyadev. Birchandrapur, named after Birbhadra Goswami - the son of Nityananda, is a part of the village Ekachakra which according to mythology has been inhabited by the Pandavas. 'Akali mandir' is situated at Akalipur, near Bhadrapur, 25 k.m.from Rampurhat and famous for its unique hexagonal structure and had an history of more than 300 years (it is assiciated with Maharaja Nandakumar).According to the lore the ancestral house of Maharaja Nandakumar is still there at Akalipur. At present there is a Vaishnab religious center (ISCON TEMPLE) with some old temples in Birchandrapur.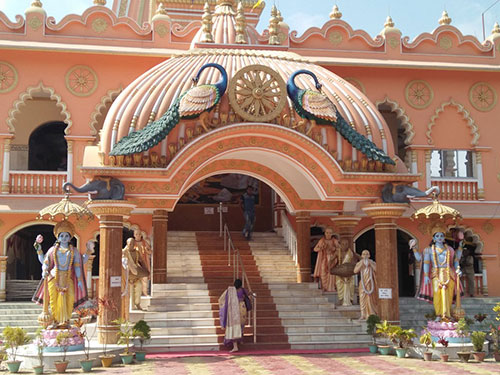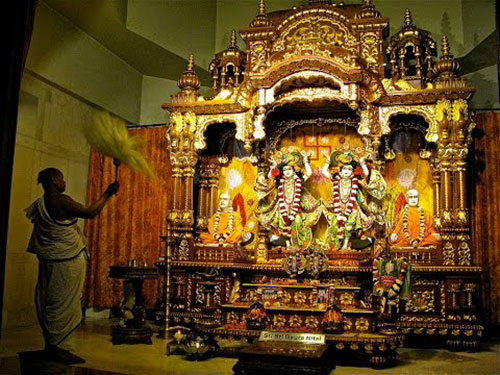 Nalhateshwari Temple
Nalhateshwari Temple located in the Nalhati town is a nearby temple attraction to Tarapith. The town Nalhati is named after Nalhateshwari temple, one of the Shakthi Peetha in India. This temple is believed to be erected at a spot where the 'Nala', the throat of Goddess Sati (Shakthi) had fallen. The temple is dedicated to the Kali form of Goddess Devi. Apart from the idol of Goddess Shakthi, the temple houses many small shrines dedicated to other Gods and Goddesses including Lord Shiva. Pigrims throng to this temple during the Mahanavami days during October.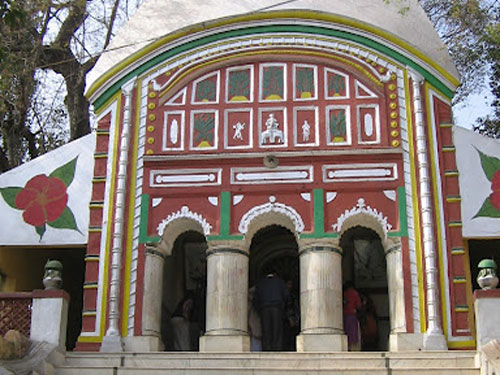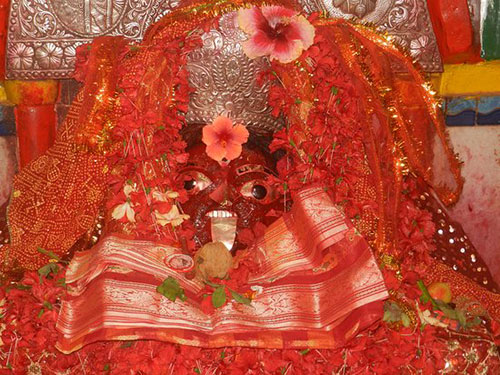 Mallarpur Shiv Temple
Mallarpur Shiv Temple is one of the oldest mandir in Birbhum District. It is located in Mallarpur villages and 2 km away from Mallarpur Rail Station. In ancient times temple was surrounded with dense forest. Later on temple was built in 1192 by devoted king Malla Raj. The main temple is surrounded with 21 temples and a holy pond situated in the eastern side of the temple. It is near about 10-12 km away from Tarapith.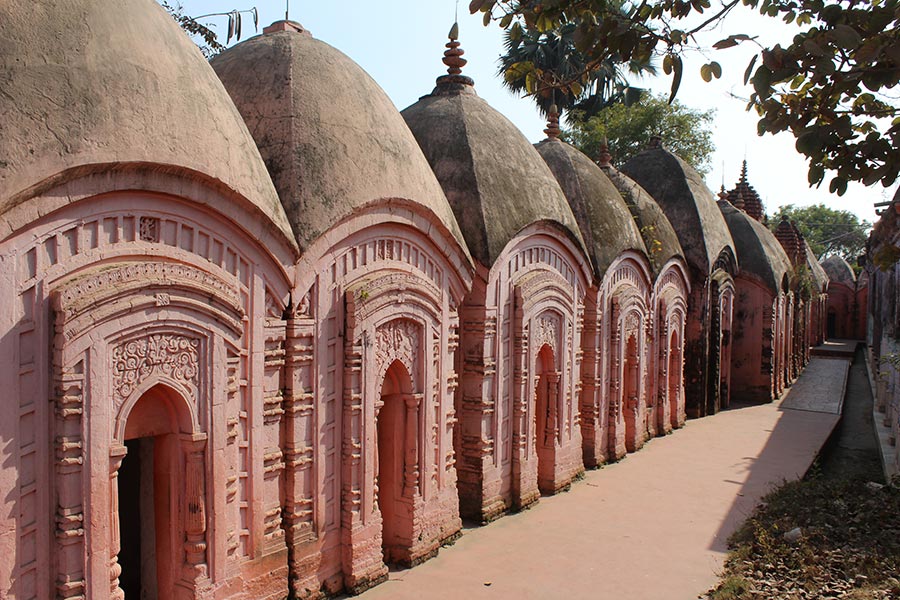 Lakshmi Temple
Lakshmi Temple in Ghosh Gram is also a oldest temple in Birbhum District. It is nearabout 12 km away from Tarapith. About 500 years ago a Saint Kamdev Bramacharya saw lotus was floating in a canal water (means water which is used for harvesting purposes) but when he want to catch it lotus was went down under water. One night Kamdev Bramacharya saw Lakshmi Devi in his dream, she told her to built a Lakshmi Temple with the help of neem tree which is attached with floating lotus. Next day he did the same per as the instruction of Lakshmi Devi, this time lotus not goes down under water and saw a neem tree is attached with it. He built Lakshmi Murti with the help of Neem Tree and Ganga Soil. People from different sections of society visited this mandir throughout the year.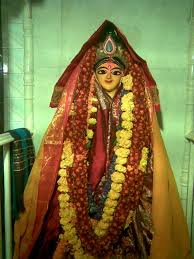 Maluti Temples
Maluti Temples: The maluti temples are located in the state of Jharkhand and have been identified as a possible spot to be developed as world heritage site along with the Palamau Fort. The temple complex of Maluti dates back to the 17 and 19 centuries and historically very important. Located in the Shikaripara block of Dumka district Maluti village was earlier known as Mallahati. Maluti is home to a group of 110 temples of different gods and goddesses built during the reign of Basant Rai of Mala dynasty. The artistic terracotta works and exclusive designs reflecting the regional art and religion of eastern India is simply fascinating. At present the place is left with only 58 temples and these temples are also not in a good condition.