"Taking the name of Kali,
Dive deep, O mind,
Into the heart's fathomless depths,
Where many a gem lies hid...
Deve deep and make your way,
To Mother Kali's realm."
ABOUT US - BENGALI AND HINDI INTRODUCTION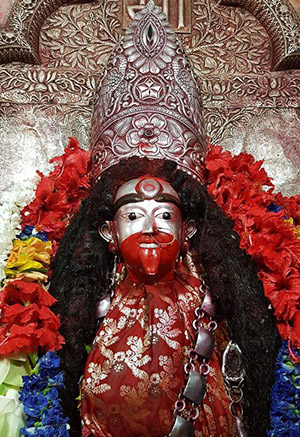 CONTACT SEBAYIT
Shri Shri Taramata Sebayat,
Joyanta Kumar Roy
Village- Tarapith Temple
P.O.-Tarapith(chandipur)
Dist.-Birbhum
Pin-731233
West Bengal, India

Phone: 03461253651
Mobile: 9434004429 / 9732250556

Email: joyantaroy@gmail.com
~ Trust & Belief ~
We believe that eventually you will send the money to us. Remember, no Puja is successful without 'dakshina' which has to be made only from your money sent by you. As we are engaged in an humanitarian activities we believe you that you won't resort any false activities. This is completely on the basis of good faith on you.